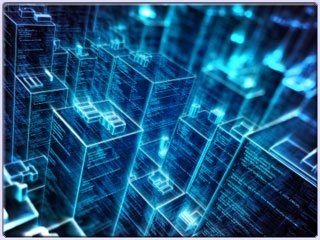 Expertise - the enemy of innovation or the key to success
Many people believe that the key for innovations is in the lack of expertise. Maybe they are correct - we cannot judge. However we think that expertise also can be the way to success.
A lot of people are having brilliant ideas nowadays. But there is a long way from the idea to the success and during this exciting trip loyal experienced partner with strong expertise can really help.
We are always involved in really innovative and successful projects; and our expertise always help us and our customers to achieve our goals and their dreams.
As a consulting company we have to keep knowledge for many, and very different, fields. Huge amount of technologies do really exists today. Some of them are so widely spread and well-known, that sometimes people tend to believe that there are few or no alternative to them. But in reality every technology is having real alternative, more or less suitable for different situation.
Providing our customers with necessary knowledge for making informed decisions and implementing them professionally is our primary goal, so we are trying hard to keep close and friendly relations with real gurus in many fields.
Below we will try to summarize some of the fields, where we have strong knowledge, real expertise and long experience. The list is not comprehensive as we are not afraid from new challenges and are facing them always when we have interesting opportunity.
General technologies: Audio/voice/video/data processing, encoding/decoding and encryption/decryption, speech recognition, image and video analysis, telephony/VoIP communications, scalable cloud applications, distributed database systems, contact/call centers solutions, CRM/ERP systems, network security, software and data protection, embedded systems, gambling and entertainment machines, radio, wireless and satellite broadcasting and communications, home appliances, software defined radio, process emulators
Operating systems: GNU/Linux, Microsoft Windows (desktop, server, embedded and phone), FreeBSD, NetBSD, Solaris, Apple Mac OS X and IOS, Cisco IOS, Juniper JunOS, Google Android and Chrome OS, Wind river VxWorks, FreeRTOS, OpenPLI, OpenWrt, uClinux
Cloud technologies: distributed computing and storage using public cloud Amazon Web Services, Windows Azure, Redhat OpenShift, private clouds on Microsoft Windows Azure/Server/System Center, OpenStack, CloudStack, Eucalyptus or hybrid clouds based on combination of any selected cloud services and technologies
Programming languages: Assembler, C, C++, C#, Objective C, Java, Java script, Python, PHP, Perl, Tcl/Tk, Lua, m4, SQL, HTML5, XML, CSS3, also Fortran, Cobol, Ada, (Visual)Basic, (Object)Pascal/Delphi, DBase/(Visual)FoxPro in the past
Hardware platforms: x86, AMD64, Intel Itanium, ARM, MIPS, MIPSEL, ARM, AVR32, SH, FPGA, PIC, Arduino
Networking and communication platforms: 3COM, Juniper, Cisco, Avaya, Mitel, NEC, D-Link, Grandstream, Digium, Freeswitch, Asterisk