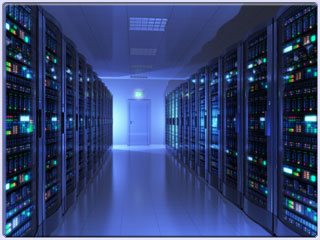 The opportunities in IT business are endless.
But also they are affordable and achievable for many people, which have good ideas and strong will to accomplish them.
Unlike many other businesses the IT field is unique. For example - it is very unlikely that many people can successfully enter the car or legal drug market, unless they dedicate all of their lives and efforts to this.
However almost anyone can achieve great success with good idea on such big and steady growing market as IT market is. It is not necessary someone to have technical background or education to do this. In modern global world with modern communications and endless possibilities, it is enough someone to know what should be done and to be able to fund it. After this the only, but important, step is the right outsourcing partner to be selected.
In IT world the outsourcing is very simple and affordable. Regardless of whether you don't know how something can be designed and build, or you know exactly what the product design and implementation will be, there are a lot of companies that are offering to make everything needed for you. However some precautions have to be considered, so that your initiative to be successful and painless for both parties.
Almost everything in this world can be made very quickly, very inexpensive and with very high quality. However in all cases everyone is restricted to select up to two of the above options. Something can be achieved fast and for almost no money, but with terrible quality. Something can be built for relatively low amount of money and can be very good - high quality - product, but this may take decades if not the whole century. In ideal case any product can be created for reasonable short period and with reasonable quality, however this will require the reasonable investments too.
So the very first step when selecting the outsourcing partner is to define what your goals are and respective requirements these goals to be achieved. Generally, as anything else, your options will be limited by your budget. However, for any given amount of money, you can put strong requirements to speed or quality. Currently there are companies which can make almost any IT related product really cheap - unfortunately both in terms of expenses and quality. Of course, in very rare cases and only as exception, which confirms the general rule, it is still possible some software products to be with very low quality, but profitable.
However we have decided to restrict our business only to high quality products. If you are looking for most cheap solution and do not care of quality we are not right partner for you. However if you are dedicated to develop high quality IT related product then it is possible partnership with us to be valuable option. In such case please do not hesitate to contact us so that we can discuss all specific details. This will cost you nothing and you can compare our proposals to any number of offers from other entities.
There is one thing for sure - we never lie and never make any kind of impossible offers and promises. It is unlikely that we will be in position to offer you most cheap solution. However in all cases we will be able to offer you reasonable and cost effective, but also discreet and absolutely loyal, partnership. We believe that any successful enterprise is having real and worthily price and we are always able to discuss it for every specific initiative.
Sometimes the success of one single project can lead to new horizons. After achieving fantastic results with our outsourcing offers often our customers wants to establish their own team in Bulgaria and to develop new exciting products with friendly and competent people. And we always can help such enterprise - please see services section of our website, when you ready to have your own support or development team in Bulgaria. Fair people with good will are always welcome here.
Please contact outsourcing@solveco.eu for additional information. Before submitting your enquiry please read the Frequently Asked Questions.