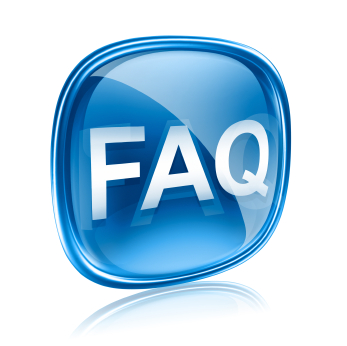 Most Frequently Asked Questions asked by our customers and this web site visitors
Q: We were told that in Bulgaria we can find very good professional consulting, services or outsourcing very cheap, almost for no money. Are you able to offer the lowest price for us?
A: No. Everything is coming for a price. Our company is dedicated to development and quality, not to cheapest - in terms of price and quality - products and services. You have to look elsewhere if the lowest price is your only criteria. However in most cases we can offer very good price/quality ratio so you can still contact us if you are looking for effectiveness rather than absolute lowest price.
Q: I'm having very interesting and perspective project. Can you built it for me and then we will share the profit?
A: Usually no. We are not investors, we are dedicated IT professionals. That does not mean that we will refuse every strange offer, but generally we are not interested in anyone ideas if they are not covered by adequate funding. Exceptions are very rare and in all cases till now they were offered by our existing customers, which already have strong and lasting partnership with us.
Q: I want to be sure that you will not work for my competitors in any way and at any time. Can this be included in our contract?
A: It depends. We will never allow our customers to have any problems with any third party because of us, and this includes their competitors, regardless of whether this is explicitly written in any contract. On the other side, in most cases, we will refuse to restrict ourselves to deal with any specific entity, if the deal is not related to our current or past responsibility or engagements.
Q: I want to contact you with something, which is not fully legal in my country - i.e. reverse engineering, data security removal or investigations, data access, etc. Will you accept such kind of tasks?
A: We can accept any task, which is legal in Bulgaria. In practice that means that we can accept any task, which is legal in Europe. Whether it is legal or not for our customers to use the result of our cooperation is up to them and is not our business. We cannot and will not give you any legal advice. We are fully responsible that what we are doing is fully legal in our country and we do not care how and where you will use it. On the other hand, as always, we are keeping the right to refuse or cancel any contract or activity if we find (or even only suspect) that our activity can directly (or is possible to) lead to Bulgarian and/or European laws violation.
Q: I have really strange - may be even impossible - idea and I'm searching for partner to realize it. Are you the right partner?
A: We will inform you exactly how and to such extent we can cooperate with you for any specific case. However if we did not see any field of our current experience related to your initiative we will refuse to take your money for nothing from our side. On the other hand we are very, very interested in anything new and exciting, so we can only encourage you to contact us with any proposal.
Q: I have no problems of funding my project at all. Can you start immediately working for me and guarantee that everything will be fine and on time?
A: We are small boutique company, so this will highly depend on the project and not on the money. In all cases we can start to talk with you immediately and we can guarantee that everything will be fine and on time if, and after, we sign the respective contract with you. Large projects may require some time for investigation even before the contract is signed, so please take this into account.
Q: Are you the best company for some specific task?
A: Probably not, although we always try to be. We are loyal, discreet and professional partners and our customers can really relay on their partnership with us. However we don't know each and every other company in the world, so we have to accept that may be we are generally not the best in any particular field. Our effort is focused our partnership to be the best possible for our partners and ourselves, not to reach some absolute worldwide maximum.
Q: I require having some recommendations from your current or previous customers. Where can I find them? We cannot find any list of your customers on your web page?
A: All of our relations with our customers are strongly confidential, including the fact that we have any relations. In most cases our new customers are contacting us because they already have some kind of recommendations. But if this is not the case, then you have to tell us why you are interested in our other customers. Eventually, we can ask some of our current customers to contact you and to give you needed recommendation, but that is all we can do. Whether you will be contacted and you will receive the required information will be up to our customers - we will never disclose them and this decision is final.
Q: Although your company is fluent in IT technology, your website looks somewhat static and old-fashioned. Why?
A: We believe in simplicity. Although pretty simple, our site is fully compatible to all current standards and it is readable on any current or even very old, text only, device. Also it does not take a lot of resources at all and it is enough for its goals. We will not benefit if we implement fancy HD enabled visual content which takes several CPU cores to work several seconds on full power to be rendered. Our customers will not benefit from this also. So we decided to keep everything as simple and efficient as possible and to save resources for more meaningful needs.
Q: You are saying that you are small company, but at the same time you advertise very broad expertise in many different fields. How this can be possible?
A: We are maintaining very wide network with experts in many different fields, which are our friends and our partners and are helping us to face even most strange and challenging opportunities. Until now we have never failed to find the right expert for even most rare enquiries. Due to our professional behaviour there is always new professionals joining us, which can offer their valuable services when they receive interesting offer from us.